We are a network of over 50 independent organisations across the UK committed to working together to challenge the use of immigration detention. We are clear on our purpose as a network – see here.
Our theory of change
We have worked together to produce a theory a change; this is our strategy for how we think we are going to bring about the changes we want to see with immigration detention in the UK.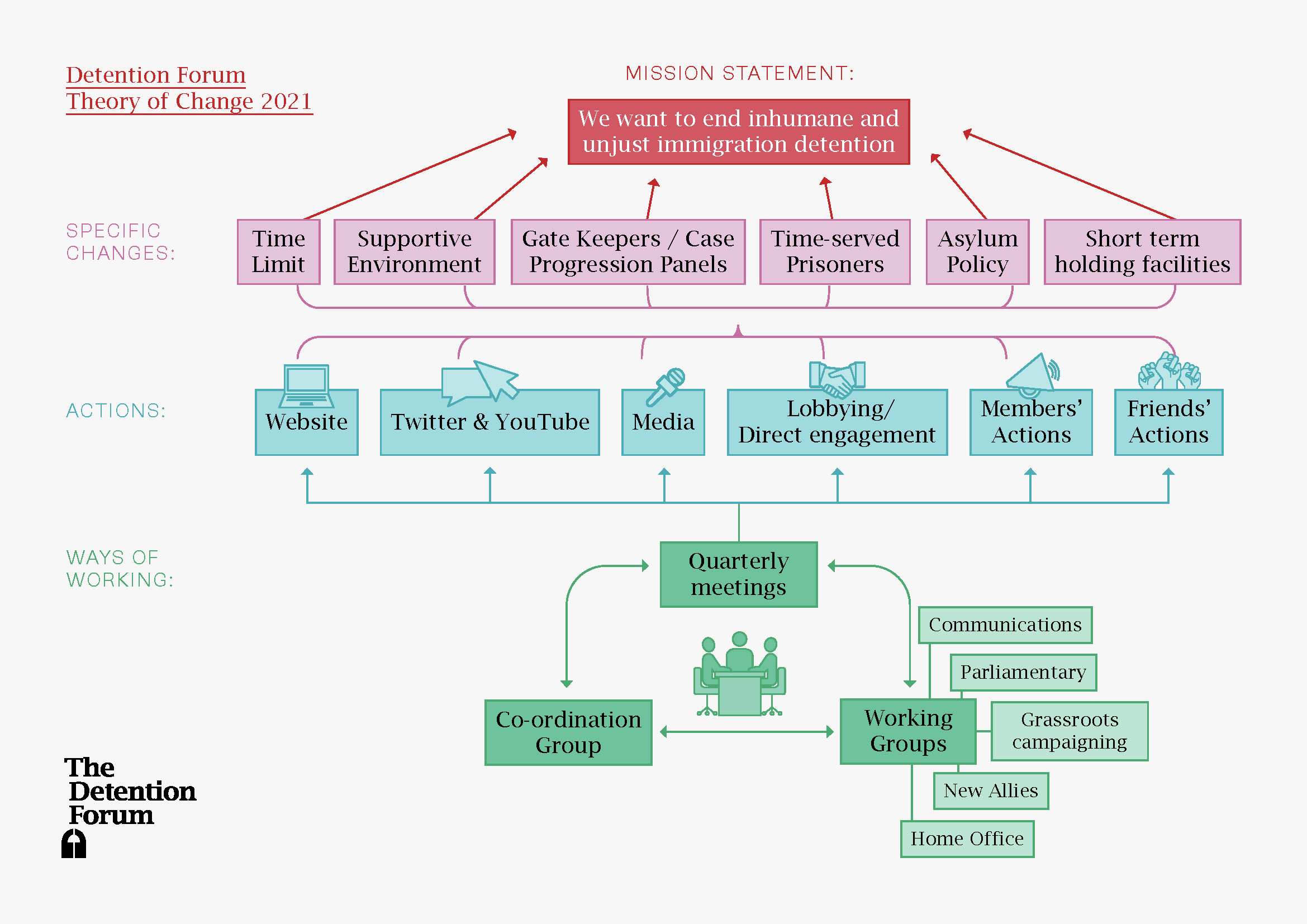 Our funders
We are an independent project but proud to be hosted by the Refugee Council. A member of their senior management team sits on our co-ordination group.
We are also proud to be funded by the Barrow Cadbury Trust and the Paul Hamlyn Foundation, and we are very grateful for their support and belief in our collaborative approach to achieving change.